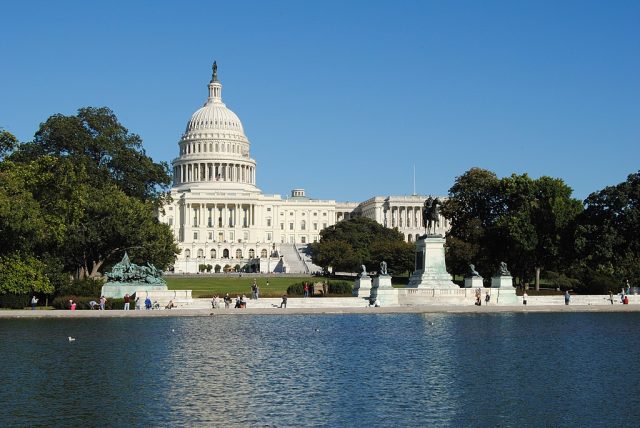 President Biden's highly politicized FBI is on a warpath.
A report by The Wall Street Journal showed the Department of Justice's Federal prosecutions of the more than 900 people charged with unlawfully storming the U.S. Capitol on Jan. 6, 2021, have resulted in an overwhelming conviction rate of 99.8%.
More than 180 people have been put behind bars for committing federal crimes, including obstruction, assault, and sedition.

Virtually all who have since been arrested and charged had walked off Capitol grounds that day and were only taken into custody in the weeks and months after the incident.

Federal investigators said the insurrectionists' social media posts bragging about the undertaking greatly helped the DOJ identify and go after those who it believed committed serious crimes. Police body cameras and security cameras in the vicinity also assisted prosecutors with tracking the more than 900 charged to date.
Some have blamed former President Trump for the protest-turned-riot Special counsel Jack Smith and the House Select Committee to Investigate the January 6th Attack on the United States Capitol have been evaluating Trump's role and considering possible charges.
Last month, the House Select Committee investigating the events surrounding the January 6th, 2021 Capitol riot unanimously voted to recommend the Department of Justice criminally prosecute the former president.