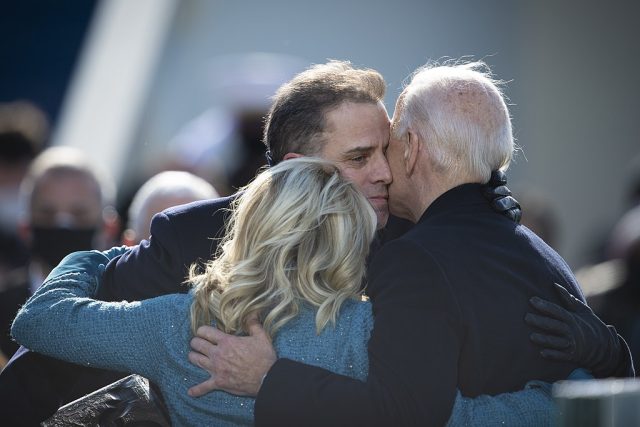 President Joe Biden's son Hunter has reportedly reached a plea agreement in the federal investigation into tax-related issues.
Hunter is expected to plead guilty to two federal misdemeanor counts of failing to pay his taxes.
On Tuesday, two sources familiar with the agreement told NBC News that it includes a provision in which the U.S. attorney has agreed to recommend probation for Biden for his tax violations.
Chris Clark, attorney for Hunter Biden, told NBC News in a statement: "With the announcement of two agreements between my client, Hunter Biden, and the Unites States Attorney's Office for the District of Delaware, it is my understanding that the five-year investigation into Hunter is resolved.

"Hunter will take responsibility for two instances of misdemeanor failure to file tax payments when due pursuant to a plea agreement. A firearm charge, which will be subject to a pretrial diversion agreement and will not be the subject of the plea agreement, will also be filed by the Government. I know Hunter believes it is important to take responsibility for these mistakes he made during a period of turmoil and addiction in his life. He looks forward to continuing his recovery and moving forward."
Biden is also facing a separate gun possession charge that will likely be dismissed if he meets certain conditions, according to court documents filed on Tuesday.