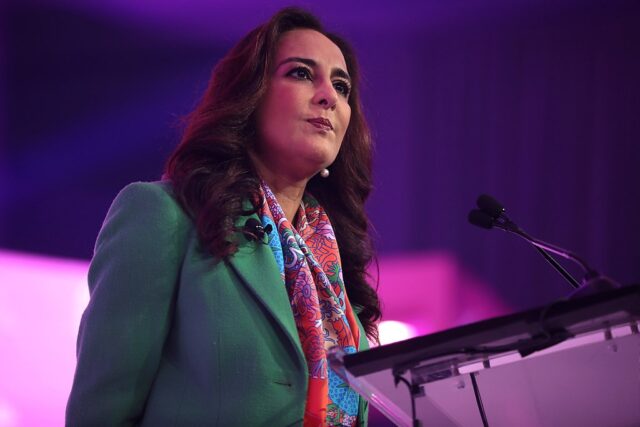 Republican National Committee (RNC) chairwoman Ronna McDaniel could be facing more challenges as she seeks a third term in control.
Harmeet Dhillon, a GOP lawyer with close ties to former President Donald Trump told Fox News she's seriously considering making a run for the position.
"Grassroots Republicans, donors and fellow RNC members alike have been reaching out to me since the midterm elections seeking changes in Republican leadership," Dhillon told Fox News Digital. "After successive disappointing election cycles, I believe we owe it to our voters to have an honest dialogue about the direction of our party and what needs to change for us to win in 2024."

"Americans are seriously suffering, and Republicans can only help if we win," said Dhillon. "I hope that we can unite as an RNC after hearing from actual Republican voters that they want – and demand – change, and I'm seriously considering stepping up to that leadership challenge."
Dhillon, who currently serves as an RNC national committee chairwoman from California, could reportedly make the announcement this week.
The election for chair is decided by a majority vote of the committee's 168 members, including state GOP chairmen and national committeemen. McDaniel claims to already have the support of at least 100 RNC members.
A vote is expected to take place in January when the RNC holds its winter meeting.
Dhillon would also be squaring off against outgoing New York Rep. Lee Zeldin (R), who is expected to announce his campaign after the Georgia runoff election, and MyPillow CEO Mike Lindell.