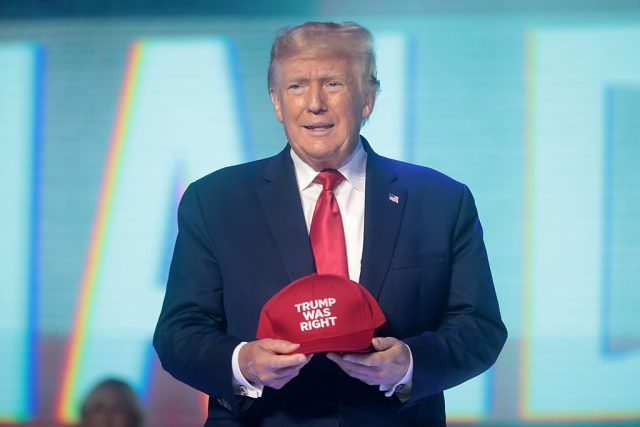 Former President Donald Trump is seeking to delay his trial in the Mar-a-Lago case until "at least mid-November 2024," which would put it beyond next year's presidential election.
The request from Trump comes on the heels of complaints from his legal team about the amount of classified evidence they've been able to review in the case, as well as their workload, as they manage numerous indictments filed against the former president.
The Hill continues:
The attorneys say they have yet to get access to all classified evidence underpinning charges in a superseding indictment that accused Trump of an additional Espionage Act charge and of trying to delete security camera footage from his Florida home.

Trump's team also complains that it "only has access to a small, temporary facility in Miami" to view the highly classified records. It must visit the facility in person while managing hearing dates for Trump's trial on allegations he sought to block the transfer of power after losing the 2020 election.

"The March 4, 2023 trial date in the District of Columbia, and the underlying schedule in that case, currently require President Trump and his lawyers to be in two places at once," Trump's attorneys, Christopher Kise and Todd Blanche, wrote in the filing.
Trump is set to face trial on the classified records case in May.