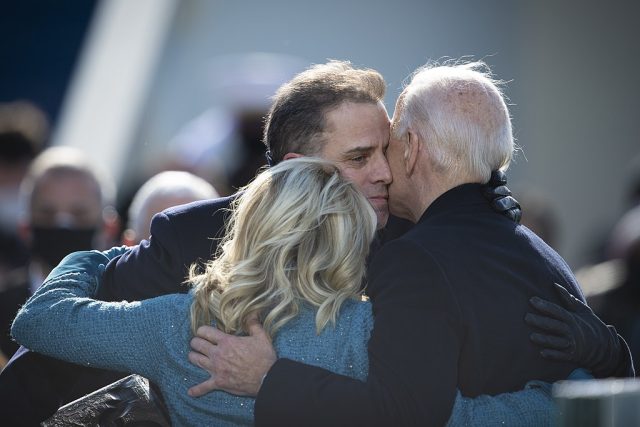 ANALYSIS – FBI agent bombshell – Delaware U.S. Attorney David Weiss, now a Special Counsel, was the lead prosecutor investigating Hunter Biden for alleged tax offenses. 
He is accused of slow-rolling the investigation, and he contrived a sweetheart plea deal that would have essentially given Hunter nothing more than a slap on the wrist.
That deal blew up in June, as I have written previously, TWICE, thanks to both GOP pressure and an astute judge who questioned the shady deal.
Now it turns out, his fellow U.S. Attorneys for D.C. and the Central District of California at the Department of Justice (DoJ), also refused to work with Weiss in his investigation of the First Son.
This, according to an FBI agent who recently testified before the House Judiciary Committee.
It is bad timing for Hunter, coming as a Delaware grand jury has finally indicted Biden Jr. on felony gun charges, right before the statute of limitations, like those on two years of tax evasion, ran out (as was previously intended?).
It also shows that the Hunter buck stopped with Merrick Garland, the Biden Attorney General, not Weiss.
The FBI agent corroborated IRS whistleblower Gary Shapley's earlier testimony about how the Hunter investigation was mishandled at DoJ.
Based on transcripts of his testimony, the agent reportedly stated that Matthew Graves, U.S. Attorney for D.C., and E. Martin Estrada, U.S. Attorney for the Central District of California, "refused to work" with Weiss on charges against Hunter Biden in their jurisdictions.
When asked specifically about Graves, the agent said: "I remember learning at some point in the investigation that Mr. Weiss would have to go through his other processes because the U.S. Attorney's Offices had, I guess, in that sense, using that terminology, wasn't going to partner."
Both these federal prosecutors were proven partisan Democrats. One was a Biden loyalist.
Graves was appointed D.C. U.S. Attorney by Joe Biden in November 2021. Previously he worked for Biden's presidential campaign and donated to it repeatedly as well.
Estrada was appointed U.S. Attorney for California's Central District in September 2022. Previously he had made donations to Vice President Kamala Harris' Democratic Senate campaign.
This is serious stuff.
It could also show that Weiss lied to, or at least misled, Congress when he said in written testimony to Senator Lindsey Graham July 10 that "I've never been denied the authority to bring charges in any jurisdiction."
The blatant 'obstruction' by these partisan Democrat hack prosecutors should cause concern and raise questions about the integrity of the Justice Department under Biden.
It is also adding more damaging evidence of Biden's corruption as the Hunter prosecution continues, and the House launches its impeachment inquiry of Joe Biden.
But it says a lot more. By refusing to press charges in their respective jurisdictions, these Biden buddies passed the buck to their boss, not Weiss.
And who is their boss – Merrick Garland, Biden's Attorney General.
Opinions expressed by contributors do not necessarily reflect the views of Great America News Desk.