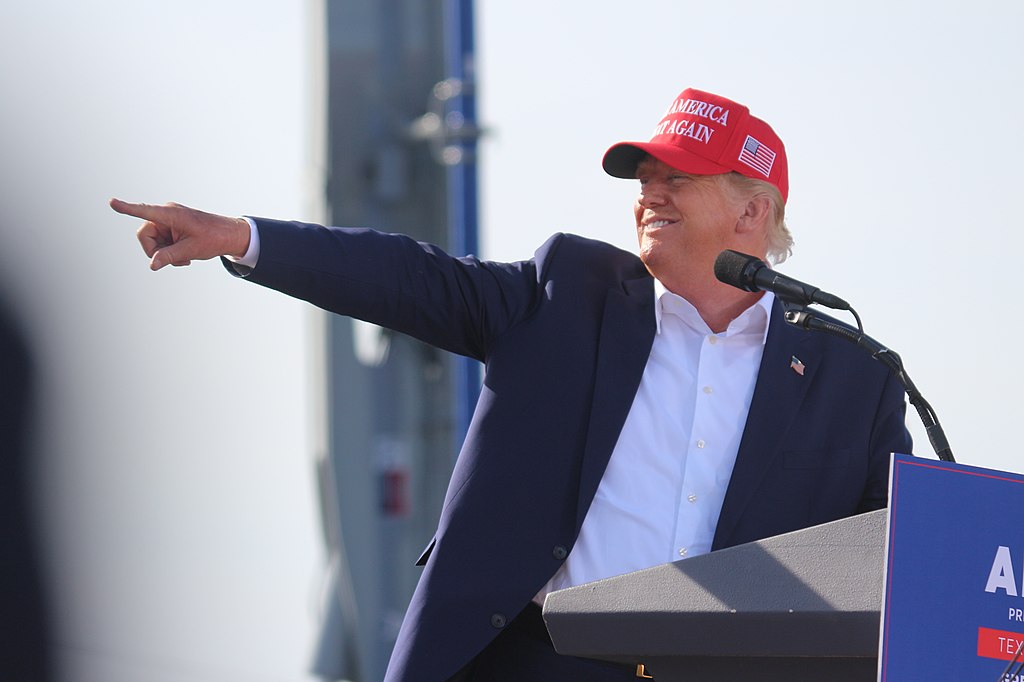 The latest Monmouth University poll shows that former President Donald Trump is tied with Florida Governor Ron DeSantis as the leading choice for the Republican Party's 2024 presidential nominee.
According to The Hill, the Monmouth University poll found a third of Republican voters saw Trump, who kicked off his campaign in November, as their top presidential pick, and another third favored DeSantis, who has yet to formally announce he's running.
Former president Mike Pence scored just 2 percent support and Nikki Haley — who is set to become the only other big-name Republican officially in the ring with Trump — earned just 1 percent.

Trump closed the gap with DeSantis from a similar poll back in December that put the Florida governor ahead by 13 points, with 39 percent support compared to 26 percent for the former president. Trump has since climbed 7 points, and DeSantis has fallen 6 points.

But despite the uptick in voters backing Trump for the GOP nomination, DeSantis takes the win in a hypothetical primary matchup between the two, earning 53 percent to Trump's 40 percent.

"Both Trump and DeSantis are well-liked by the party's rank and file, but it's likely that voter opinion of Trump is more firmly set than it is for DeSantis right now. The unknown factor is whether DeSantis can maintain this early edge if and when he gets on the campaign trail," Monmouth University Polling Institute director Patrick Murray said in a report.
The Florida governor is said to be close to his final decision on whether he'll run in 2024 and is widely expected to jump in the ring.