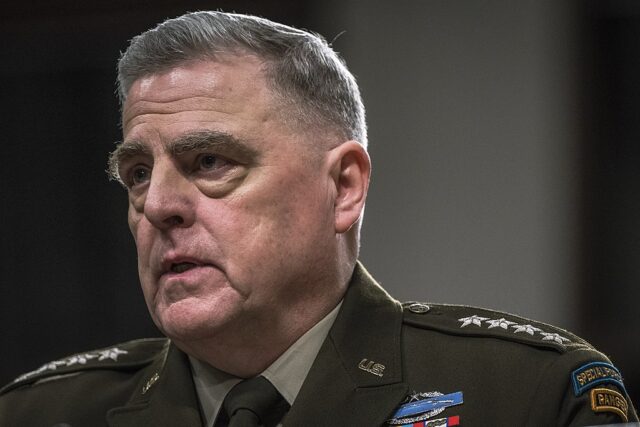 ANALYSIS – 'Gold Star' families of U.S. troops killed in the August 2021 Abbey Gate bombing at the Kabul airport in Afghanistan, are blasting Team Biden excuses over the disastrous retreat. Saturday marked the two-year anniversary of the terrorist attack during Joe Biden's chaotic withdrawal from the country.
At least 183 people were killed in the attack, including the 13 U.S. service members (12 Marines and a sailor).
Shamefully, Biden allowed the Taliban to retake the country almost 20 years to the day of the September 11, 2001, terrorist attacks on Washington, DC, and New York City.
AND HERE, TWO YEARS AFTER THE AFGHAN COLLAPSE, WE STILL DON'T HAVE ANSWERS, AND NO ONE HAS BEEN HELD ACCOUNTABLE.
As I wrote about earlier, senior Biden defense officials spent the days before and after the deadly 2021 attack in Kabul obsessing on getting Secretary of Defense Lloyd Austin to sign off on their Climate Change plan rather than focus on the chaos and death in Afghanistan.
Now, several of these Gold Star families spoke at a House Foreign Affairs Committee roundtable where they expressed their anger at the Biden administration, including Chairman of the Chiefs Mark Milley, who they blame, in part, for the bombing that killed 13 service members.
As the hearing was about to commence, Milley released a statement in which he said the U.S. owes Gold Star families "everything."
"We owe them transparency, we owe them honesty, we owe them accountability. We owe them the truth about what happened to their loved ones," Milley said.

But the families didn't appear impressed. Instead, they were angry about the "excuses" and misinformation they received.

Fox News reported on their justified anger and venting. Kelly Barnett, the mother of Marine Corps Staff Sergeant Taylor Hoover, said "I don't want to hear lies, I don't want to hear excuses from Joe Biden, from the administration."
Hoover's father, Darin Hoover, called on top Pentagon brass to resign.
He poignantly noted: "Today is the date, two years ago, that we received our kids home at Dover. Two years ago today, where we were disrespected with stories of Biden's son and him looking at his watch. And today, here we sit as their families, begging you two years later, to find these answers."
Christy Shamblin, mother-in-law of Marine Corps Sergeant Nicole Gee, who was pictured prominently with an Afghan baby in her arms prior to her death, asked why credible warnings were ignored in the days leading up to the attack.
Some even accused the Pentagon of giving them 'made-up stories' about their loved ones in the aftermath of the attack.
As Breitbart News reported:
…[in a Fox interview] Cheryl Rex, whose son, Lance Corporal Dylan Merola, was killed in the Kabul airport attack in 2021 reacted to Joint Chiefs of Staff Chairman Gen. Mark Milley saying that he believes military briefers gave all the information to the families of those killed in the bombing all the information they could by stating that the briefing on her son was completely inaccurate…
…[When Rex was asked] "Do you believe that all the information was there, or do you agree with other families that it wasn't about the information, it was about the warnings that were ignored?"
Rex answered, "Me personally, he did not — the brief report was not correct. They changed my son's location a couple of times. They were trying to accommodate his wounds that were not even in the right spots of his body according to his autopsy report. He did not — the brief report is nothing [like] what we were actually told… I feel it was made-up stories that they were trying to cover up the wounds."
These Gold Star families deserve answers and accountability. And so do the American people.