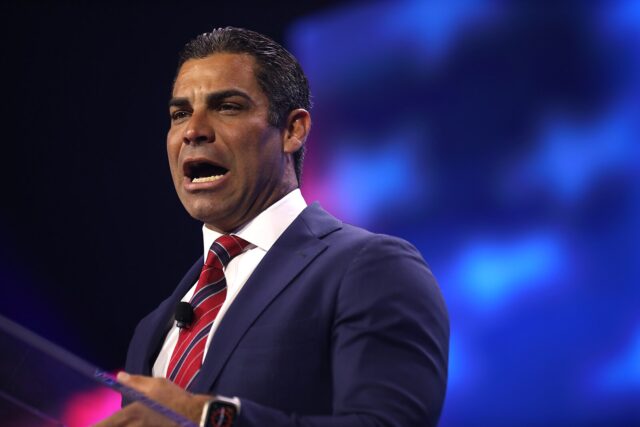 Miami Mayor Francis Suarez has dropped out of the Republican presidential primary. The mayor suspended his campaign a week after he failed to qualify for the first Republican presidential debate.
"Running for President of the United States has been one of the greatest honors of my life. This country has given so much to my family and me. The prospect of giving back at the highest levels of public service is a motivator if not a calling," Suarez said in a statement. "Throughout this process, I have met so many freedom-loving Americans who care deeply about our nation, her people, and its future. It was a privilege to come so close to appearing on stage with the other candidates at last week's first debate."
Suarez was the only Hispanic candidate on either side in the race for the White House.
Suarez launched his campaign a little over two months ago, attempting to mimic Ronald Reagan's big tent policy.
Per CNBC:
Suarez, a Cuban American, touted his Hispanic heritage and billed himself as a unifier in a politically polarized country. He also ran on his record courting the tech industry to invest in Miami, and leaned into his pro-cryptocurrency views by accepting campaign donations in bitcoin.

"I will continue to amplify the voices of the Hispanic community – the fastest-growing voting group in our country," Suarez said in Tuesday's post.

"I look forward to keeping in touch with the other Republican presidential candidates and doing what I can to make sure our party puts forward a strong nominee who can inspire and unify the country, renew Americans' trust in our institutions and in each other, and win," he wrote.

Suarez was the third Republican from Florida to run for the 2024 presidential nomination, sharing that trait with Trump and Florida Gov. Ron DeSantis. But while Trump has loosed a relentless barrage of attacks against the governor, the former president rarely, if ever, mentioned the mayor.
This is a breaking news story. Click refresh for the latest updates.