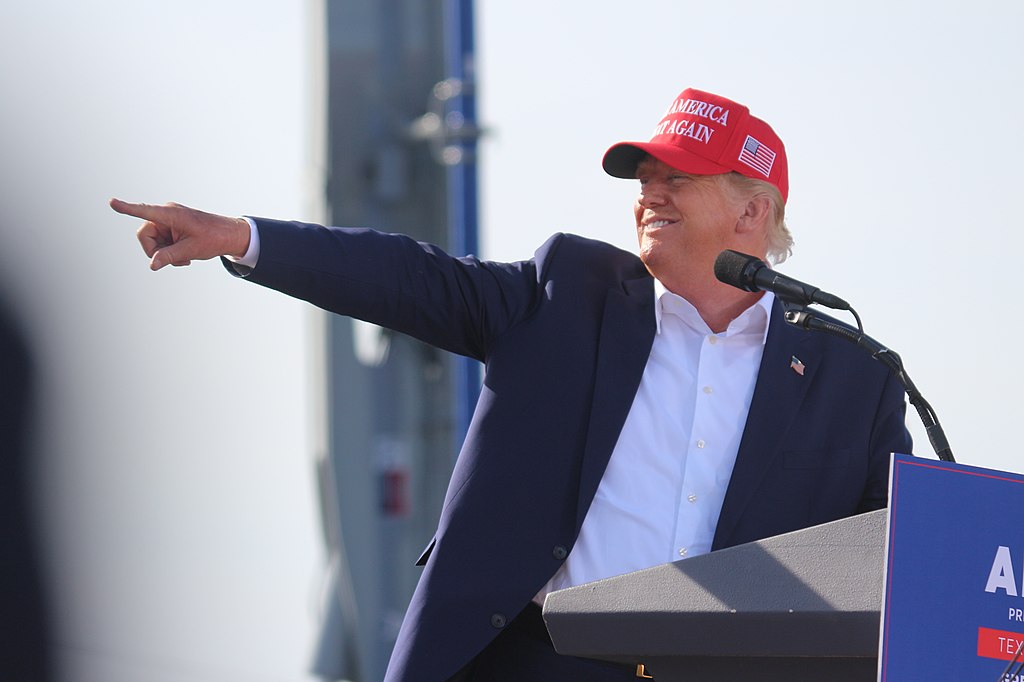 Donald Trump seems to have his eyes set on dragging Florida Governor Ron DeSantis's name through the mud.
Trump made his latest unprovoked attack against the Florida governor during an interview with radio host Hugh Hewitt on Thursday.
"Ron DeSantis got elected because of me. You remember he had nothing. He was dead. He was leaving the race," Trump claimed. "He came over and he begged me, begged me for an endorsement. He was getting ready to drop out. I gave him an endorsement, and as soon as I gave that endorsement, in fact, I said you're going to have a hard time."

"He said if you endorse me, I'll win. And there were tears coming down from his eyes," Trump claimed. "He said if you endorse me, I'll win. I said you know what, Ron, Ron was one of 150 people that was on television. I mean, Jim Jordan was the best, and others were great. But he was one of 150, Hugh, that was on television, and he was supporting me on the impeachment hoax number one, and a little bit on the impeachment hoax number two. And I said I don't know Adam Putnam, so we'll do it."
During the sprawling interview, Trump also slammed his former United Nations ambassador Nikki Haley over her potential White House run.
Trump has recently fired off a barrage of attacks against DeSantis, who is potentially considering mounting his own presidential campaign.
On Wednesday, Trump accused DeSantis of being a "RINO Globalist" as he criticized his response to the Covid-19 pandemic.
"The real Ron is a RINO GLOBALIST, who closed quickly down Florida and even its beaches," Trump said in a post on Truth Social. "Loved the Vaccines and wasted big money on 'Testing.' How quickly people forget!"