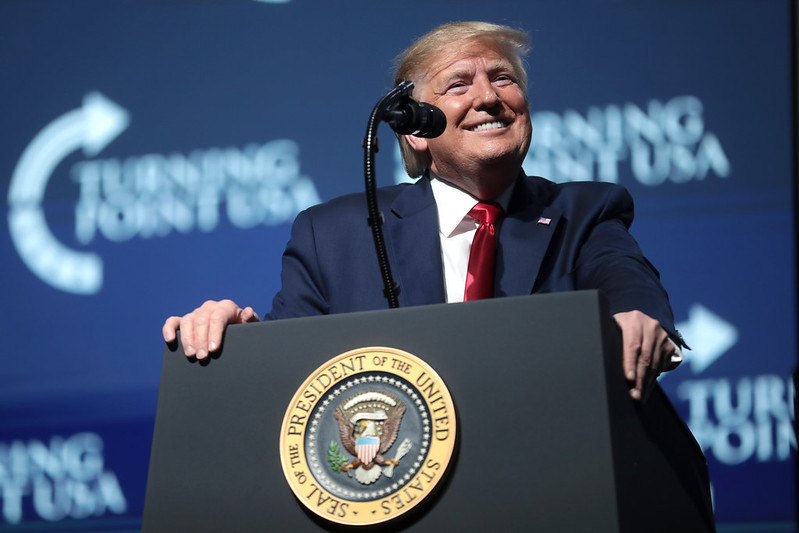 Trump is facing criticism after a photo emerged of him with the infamous Philadelphia mon boss, Joseph "Skinny Joey" Merlino.
Trump posed for the photo obtained by The Philadelphia Inquirer with Merlino earlier this month at Trump International Golf Club West Palm Beach. The two, along with an unidentified third man, flash Trump's customary "thumbs-up" hand signs and smiles while wearing golfing attire.
"President Trump takes countless photos with people. That does not mean he knows every single person he comes in contact with," said a Trump spokesperson after The Inquirer shared a copy of the photo with his campaign.
Merlino was convicted in 2001 in a racketeering case and served a decade in federal prison and is known for connections to mob with operations in Philadelphia and Atlantic City. After his release, he relocated to Boca Raton, Florida before being arrested again in 2018 on a gambling-related charge.
Trump has recently come under fire for his contact with controversial public figures like Kanye West and Nick Fuentes.
Last year Trump hosted a dinner while the rapper also known as Ye was in the middle of his anti-Semitic, pro-Nazi meltdown. West was also accompanied by Nick Fuentes, one of the most infamous white nationalists and Holocaust deniers in the country. Trump has asserted that he was unaware Fuentes would be attending the dinner.