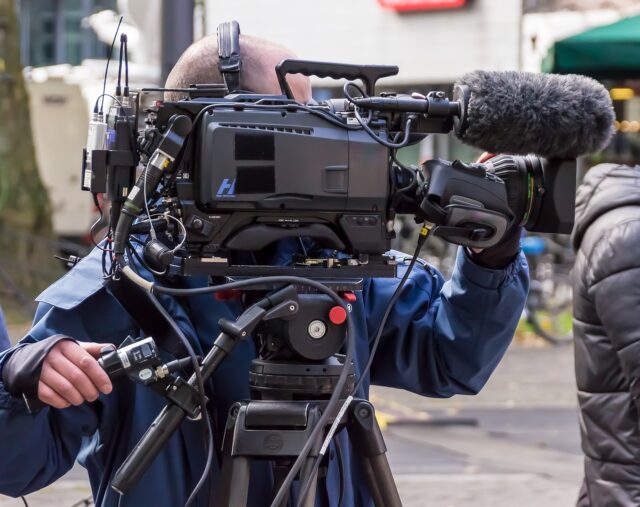 This is big…
A judge in Fulton County, Georgia – where a grand jury is contemplating indicting former President Trump – ruled Monday morning to allow cameras in the courtroom if and when such an indictment occurs.
Monday morning, Fulton County District Attorney Fani Willis launched the presentation of her case to a grand jury regarding Trump and several "co-conspirators'" efforts to overturn the election in Georgia.
Fulton County Superior Court Judge Robert McBurney is in court this week to preside over both Willis' grand jury proceedings and other routine court matters. Monday morning, he instructed reporters and curious members of the public who were present in his courtroom about what to expect.
"If a grand jury presents an indictment, that's usually in the afternoon, and you can film and photograph that," said McBurney.
According to a report by The Messenger, "at least part" of the indictment "may be televised."
If the grand jury votes to indict, be it on Monday or Tuesday, the indictment will be walked over from Willis' office to the county courthouse by a representative of the clerk's office, the Fulton County sheriff's office and the grand jury.

It will be presented to McBurney to sign and be made public. The names of jurors will also be made public at that time.

If an indictment happens on Monday or Tuesday, expect it to be in the afternoon, and the media's cameras in the courtroom will be allowed to film the moment it is made public, McBurney said.

There will not, however, be an out loud reading of the documents, he said.

"There's no reading of anything." There's also no heads up for the judge of whether that indictment is coming until it's presented to him.
According to Mediate, during his New York indictment, a photographer was permitted in the courtroom to capture a few still photos, but no video was allowed. Federal courts have long resisted allowing any sort of photography or video in their proceedings, although the unique historical nature of a former president's indictments have increased calls for that policy to change, at least for Trump's cases.