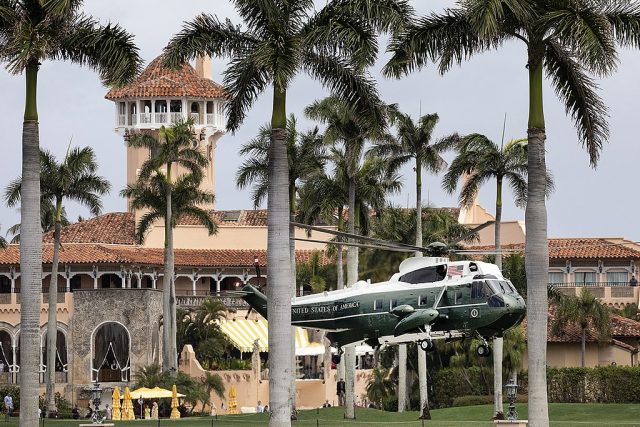 The legal reasoning of the Department of Justice isn't too outlandish according to John Bolton, the former Trump National Security Advisor told CNN.
The problem is politically Trump is going to "slaughter" Garland, according to Bolton.
The Daily Caller reports, that Bolton told CNN that Trump doesn't care about normal procedures, and Garland having to follow normal procedures of the DOJ is leaving him vulnerable.
So vulnerable, Bolton called him a lamb.
Botlon said, "If we were in a Colosseum with two gladiators, one of them Donald Trump, the other Merrick Garland, we'd be about to witness the slaughter of the lambs. The Justice Department understandably wants to follow its normal procedures. It's facing an adversary who couldn't care less about the normal procedures."
Bolton also criticized the department's PR strategy. Saying the need to do more to explain what they are up to in investigating Trump.
So far the department is "not doing enough" to justify why they needed to search Mar-a-Lago, according to Bolton.
Another big issue is that the DOJ and FBI violated Trump's rights but violating the search warrant. The FBI overstepped its authority abd took documents that were attorney-client privileged and not considered presidential records.
As we reported yesterday, the FBI took three of Trump's passports wrongfully.