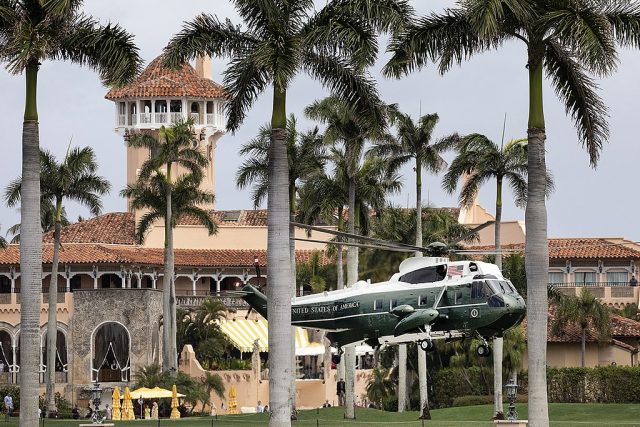 A federal judge criticized the FBI and DOJ as he rejected a DOJ argument to keep the affidavit for the search warrant at Donald Trump's Mar-a-Lago under wraps.
U.S. Magistrate Judge Bruce Reinhart said the DOJ did not meet the government's required burden of proof to keep the document sealed, The Daily Caller reports.
Reinhart wrote in his ruling that the government had a to show if it has a compelling governmental interest and the denial of access is "narrowly tailored to serve that interest." 
The DOJ argued that the unsealing "would jeopardize the integrity of its ongoing criminal investigation," and that there were privacy concerns with unsealing it.
In response, unsealing the document would "unsealing the Affidavit would promote public understanding of historically significant events. This factor weighs in favor of disclosure."
Reinhart has given the agency until August 25th to propose the redactions of the document they would like.
[READ NEXT: Trump Makes Fun of Failed CNN Host and Liz Cheney]