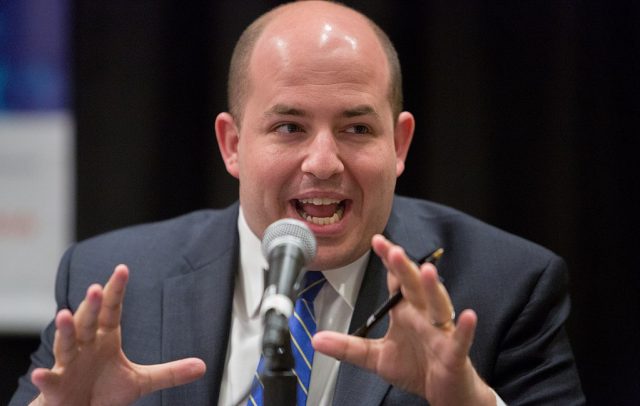 Despite emotions running high over an FBI probe into documents President Trump has in his possession the former president found time to make fun of his biggest critic at CNN, Brian Stelter.
Stelter was recently fired from the network amid declining ratings and a realization that he is no longer relevant.
The network is also attempting to make a move to become more neutral and Stelter, who was the media critic, chose to consistently criticize conservative media.
"Brian Stelter of Fake News CNN got fired because he lied, and lied, and lied – ABOUT ME. May he REST IN PEACE!" Trump wrote, ironically misstating the circumstances of Stelter's departure from the network.

"CNN will end its Reliable Sources program on Sunday, August 21st. As a result Brian Stelter will leave the company. We appreciate his contributions to the network and wish him well as he embarks on new endeavors," a CNN spokesperson told Mediaite in a statement this week.

Next, Stelter earned a place of honor beside January 6 Committee Vice-Chair Rep. Liz Cheney, because they have roughly equivalent roles in Trump's life.

"Trivia question: Who's got less charisma, Brian Stelter or Liz Cheney. I say Liz Cheney, because Stelter could have gotten more votes than she did the other night in Wyoming – She lost by 40!" Trump wrote.
Despite Trump being in a battle with the FBI and other legal battles, the classic Trump always shines through.
We' expect nothing less from one of the best verbal sparers ever to do it.