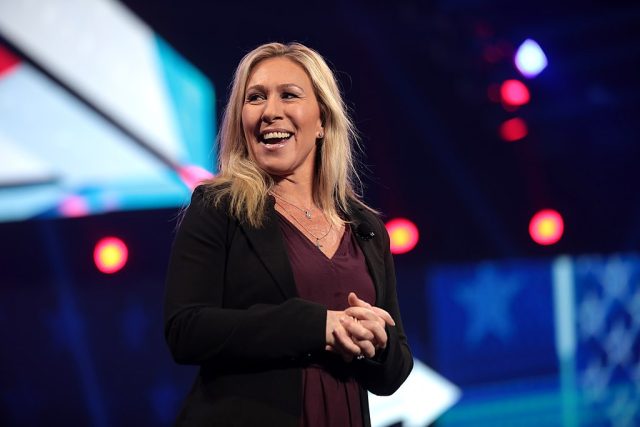 Georgia Republican Congresswoman Marjorie Taylor Greene is considering some big career changes.
The MAGA firebrand is openly considering a future run for Senate after being kicked off the conservative House Freedom Caucus after a heated disagreement with Colorado Rep. Lauren Boebert.
"I haven't made up my mind whether I will do that or not. I have a lot of things to think about," she said in an interview with The Atlanta Journal-Constitution published Wednesday.
While Green has yet to make any final decisions, former President Donald Trump has also openly pushed for Greene to run for Senate
"Marjorie Taylor Greene, you happen to be here. Would you like to run for the Senate? I will fight like hell for you, I tell you," he said during a Texas rally in March.
Greene later said she hadn't thought about it, but told NBC News that "it was so nice of him to say."
However, the MAGA Congresswoman hinted that she has her eye on a higher office than the Senate.
"Am I going to be a part of President Trump's Cabinet if he wins? Is it possible that I'll be VP?" she said in the AJC interview. If Trump asked her to be his running mate, Greene said she'd consider it "very, very heavily."