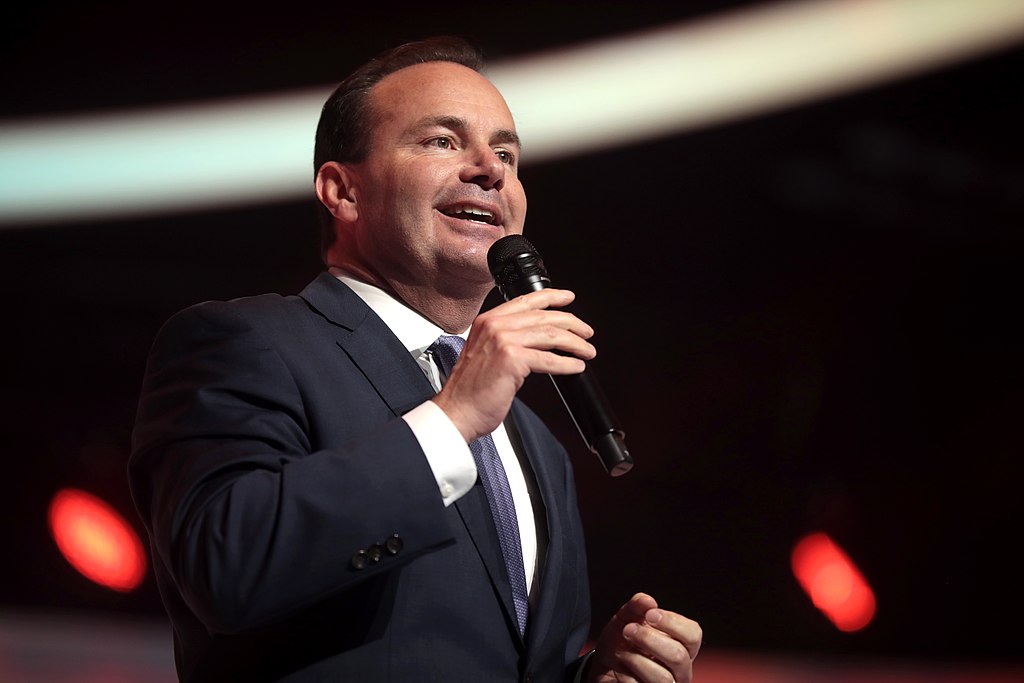 Republicans aren't playing nice anymore.
Thursday morning Utah Republican Senator Mike Lee issued a threat to Japanese prime minister Fumio Kishida if the U.S. ally doesn't release Navy Lt. Ridge Alkonis, who is currently serving a 3-year prison sentence, by the end of the month.
Sen. Lee promised to mobilize his colleagues and the American public to reevaluate the United States' relationship with Japan unless Alkonis is released in a lengthy thread on Twitter.
"You've made your point poorly and counterproductively, but whatever—it's time to bring your standoff to an end," continued Lee, before observing that Japan has enjoyed the twin luxuries of a "really good security arrangement" with the U.S. and "not having that arrangement discussed or seriously questioned in Congress for a long time."
"That's about to change," promised Lee.
"If you transfer Lt. Alkonis back to the U.S. before midnight on February 28, 2023, we will do our best to forget that this whole thing never happened. It will be hard, but we will try" the Senator continued.
"If, however, he's not on U.S. soil by then, many of us will work equally hard to make sure America knows (1) what a good security arrangement you have with the U.S., (2) what you did to one of the best and brightest our military has to offer, and (3) what we should do about it," Sen. Lee warned.
The Utah Senator noted, "The fact that you—like Lt. Alkonis—are far away from us doesn't mean that your actions will go unnoticed here."
"The stake that sticks out gets hammered down," concluded Lee in an ominous conclusion to his thread, typed out in Japanese.
According to reports from Mediaite, Alkonis was driving with his family down from Mt. Fuji in May 2021 when he collided with another vehicle, killing an elderly woman and her son-in-law. The Navy lieutenant has maintained that the cause of the crash was brought on by a bout of mountain sickness that rendered him unconscious. However, the Japanese court system ruled that he was negligent, falling asleep at the wheel without any accompanying illness.
The Alkonis family has reportedly offered the victims' family a restitution payment upwards of $1 million.