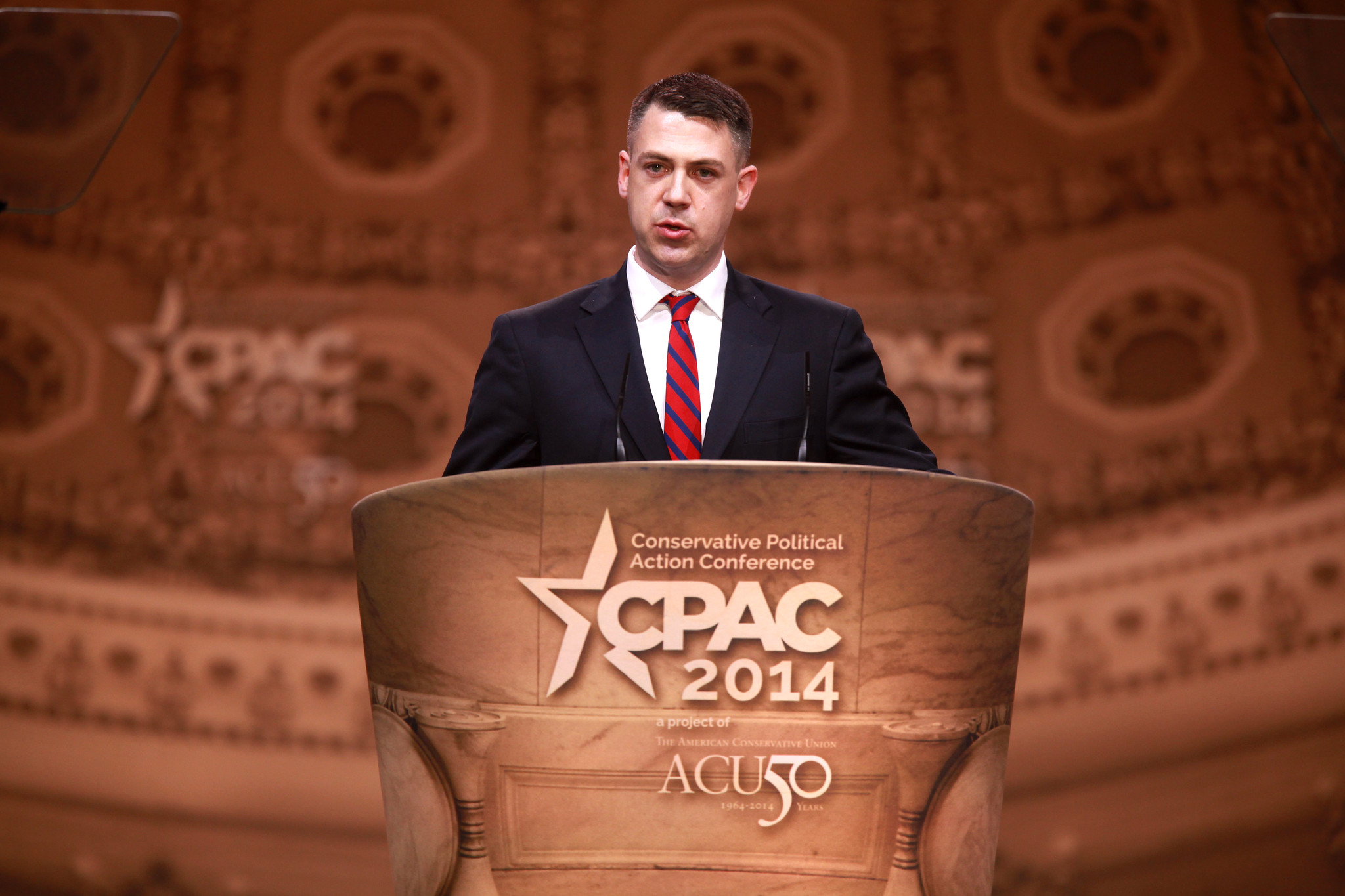 It's never too early for Trump to dole out an endorsement.
On Wednesday, Trump formally endorsed Rep. Jim Banks's campaign for the Indiana Senate primary in what is the latest sign the GOP is warming up to his candidacy in the race.
"Jim Banks is running for the United States Senate from the Great State of Indiana. I know Jim well, have seen him tested at the highest and most difficult levels, and WIN!" Trump wrote on TruthSocial. "Strong on the Border, Crime, our Military and our Vets, Jim will fight for low taxes and regulations, Sanity in Government, and our under siege 2nd Amendment."
"Jim Banks is respected by all, will never let you down, and has my Complete & Total Endorsement!" he added.
Trump's endorsement comes a day after former Indiana governor Mitch Daniels announced he would not pursue a Senate campaign.
"After what I hope was adequate reflection, I've decided not to become a candidate for the U.S. Senate. With full credit and respect for the institution and those serving in it, I conclude that it's just not the job for me, not the town for me, and not the life I want to live at this point," Daniels wrote.

"I have never imagined that I would be well-suited to legislative office, particularly where seniority remains a significant factor in one's effectiveness, and I saw nothing in my recent explorations that altered that view," Daniels said, adding that if he had run, he would only have done so for one term.
Daniels stressed in his announcement that he would have worked to lower the "personal vitriol" and temperature across the nation's political sphere.
"I would have tried to work on these matters in a way that might soften the harshness and personal vitriol that has infected our public square, rendering it not only repulsive to millions of Americans, but also less capable of effective action to meet our threats and seize our opportunities," he said.