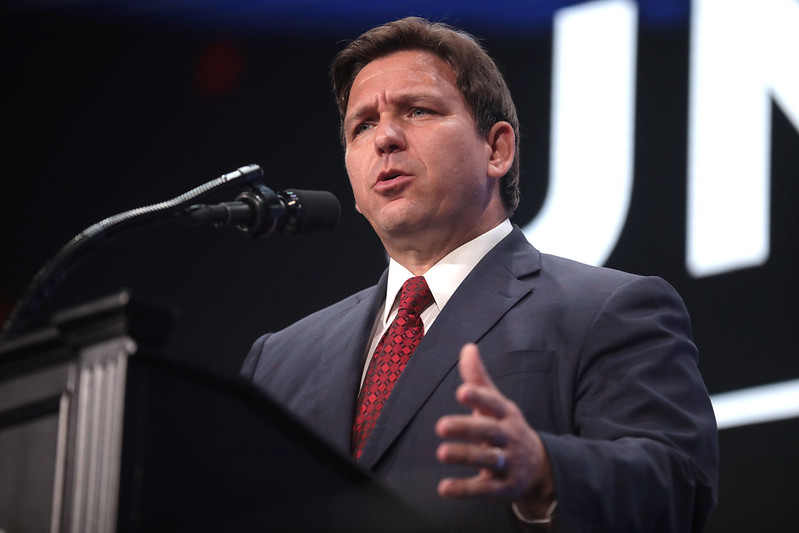 Donald Trump is escalating his attacks against Florida Governor Ron DeSantis.
On Wednesday, Trump accused DeSantis of being a "RINO Globalist" as he criticized his response to the Covid-19 pandemic.
"The real Ron is a RINO GLOBALIST, who closed quickly down Florida and even its beaches," Trump said in a post on Truth Social. "Loved the Vaccines and wasted big money on 'Testing.' How quickly people forget!"
RINO, one of Trump's go-to insults for his fellow Republicans, stands for "Republican in Name Only."
According to The Hill, Trump's latest insult comes after a series of weekend campaign stops in New Hampshire and South Carolina where he cautioned against DeSantis's potential White House bid.
"If he runs, that's fine. I'm way up in the polls. He's going to have to do what he wants to do, but he may run," Trump said. "I do think it would be a great act of disloyalty because, you know, I got him in. He had no chance. His political life was over."
However, despite Trump's insults, it seems DeSantis is managing to stay above the fray.
As Great American News Desk previously reported:
"I roll out of bed. I have people attacking me from all angles," the Florida governor said at a press conference on Tuesday. "It's been happening for many, many years."
"When you're an elected executive, you have to make all kinds of decisions. You got to steer that ship," DeSantis said. "And the good thing is, is that the people are able to render a judgment on that — whether they reelect you or not."
"And I'm happy to say, you know, in my case, not only did we win reelection, we won with the highest percentage of the vote that any Republican governor candidate has in the history of the state of Florida," he added.