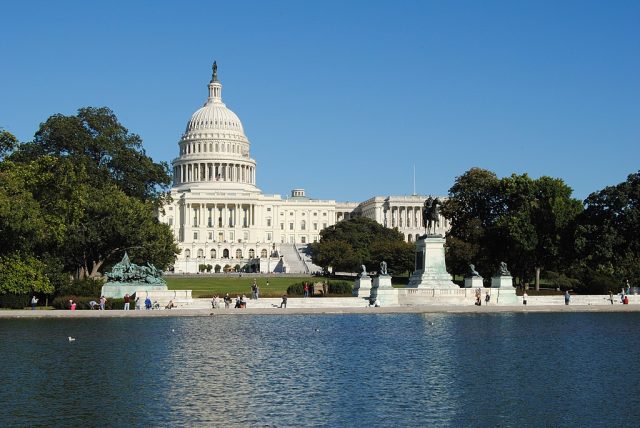 Former U.S. Rep. Jaime Herrera Beutler, the Republican who was ousted last year from her Southwest Washington congressional seat after voting to impeach then-President Donald Trump, plans to reignite her failed political career by running for state commissioner of public lands.
The Seattle Times reports:
Herrera Beutler announced her intentions at a meeting Monday morning with supporters of Future 42, a conservative political group, a meeting participant told The Seattle Times.

"1,000% — she's in," the source said.
Herrera Beutler was one of 10 House Republicans to cross party lines and vote to impeach Trump for allegedly inciting the mob that attacked the U.S. Capitol on Jan. 6, 2021.
In an address on the House floor, Herrera Beutler called on her colleagues to embrace the moral clarity that comes with accepting the truth.
"I rise today to stand against our enemy. And to clarify, our enemy isn't the president, or the president-elect. Fear is our enemy. It tells us what we want to hear, it incites anger and violence and fire, but it also haunts us into silence and inaction. What are you afraid of?" she asked.

"My vote to impeach our sitting president is not a fear-based decision. I am not choosing a side, I'm choosing truth. It's the only way to defeat fear," Herrera Beutler concluded, to a smattering of applause on the House floor.