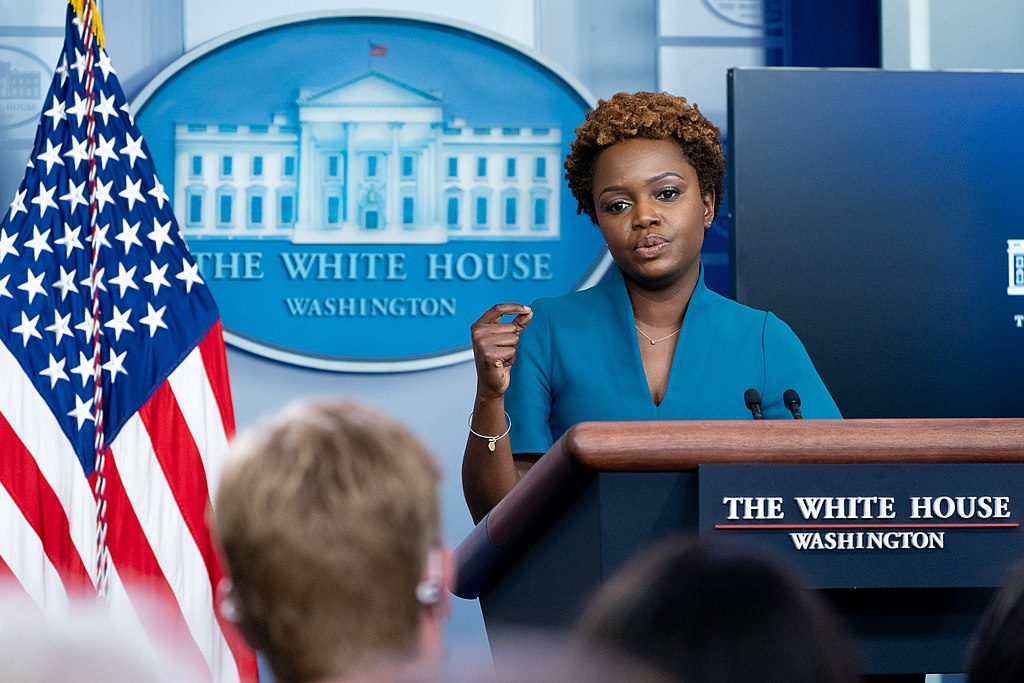 "President Biden is the oldest president in U.S. history. Why does the White House staff treat him like a baby?"
White House Press Secretary Karine Jean-Pierre became visibly agitated after receiving that question from Fox News Correspondent Peter Doocy.
Doocy asked the provocative question in response to revelations in a new book, claiming White House staff treat the 80-year-old president "like a toddler."
Fox News has more, including Jean-Pierre's reaction:
"No one treats the president of the United States, the commander in chief, like a baby. That's ridiculous. It's a ridiculous claim," Jean-Pierre responded.

Doocy cited an upcoming book by The Atlantic's Franklin Foer, "The Last Politician: Inside Joe Biden's White House and the Struggle for America's Future," in which the author writes that Biden, after appearing to call for regime change in Russia in March 2022, "fumed to friends about how he was treated like a toddler."

"Was John Kennedy ever babied like that?" Biden asked, according to the book.

Jean-Pierre dismissed the excerpt, arguing that books inevitably get written about every administration with "a variety of claims."
When Jean-Pierre attempted to pivot to Biden's trip to the upcoming G20 summit in India, Doocy brought up a Wall Street Journal Poll showing two-thirds of Democrats believe Biden is too old to run for president.
"Look, here's what I know. Here's what I can speak to. I can speak to that – a president who has wisdom. I can speak to a president who has experience. I can speak to a president who has done historic – has taken historic action and has delivered in historic pieces of legislation. And that's important," an increasingly impatient Jean-Pierre retorted.
This piece was first published in American Liberty News. Republished with permission.